Tuscaloosa Alabama's Best Water Softeners
We are industry leaders in budget priced high quality Tuscaloosa water softeners, water conditioners, reverse osmosis drinking water systems, iron filters, sulfur filters, dirt and sediment filters.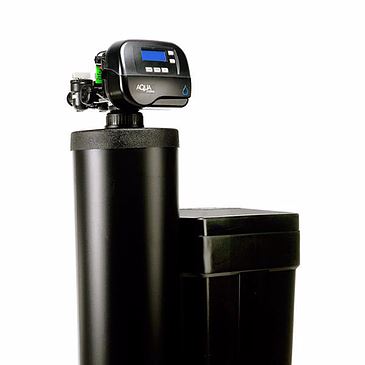 The Water and Sewer department for the City of Tuscaloosa delivers more than 10 billion gallons of water per year to Tuscaloosa, AL homes and businesses.
Two common minerals in Tuscaloosa city water, calcium and magnesium, create one of the most notable changes in tap water...hardness. Although hard water poses no health risk, it can create numerous challenges for the consumer.
For example, the higher the hardness value, the more effort it takes for soap to perform its cleansing action. In addition to reducing the effectiveness of soap, hard water can leave soap scum deposits in sinks and leave spots on dishes and glassware. Hard water can also create scaly calcium deposits on faucets, showerheads, and evaporative coolers, as well as the inside of pipes, hot water heaters and automatic dishwashers. An ion exchange water softener removes hardness (calcium and magnesium ions) by replacing them with sodium or potassium ions.
If you're on a sodium-restricted diet, you may need to add a Reverse Osmosis Drinking System.
We serve all areas around Tuscaloosa, AL including Coker, Northport, Holt, Cottondale, Coaling, Vance, Fosters, and Moundville. If you don't see your area listed, just give us a call at (205) 383-3999. If you are in the market for a water softener, water conditioner, reverse osmosis system, iron and sulfur filter or any other water treatment system, Aqua Systems is the place for you.