Why Choose Aqua Systems of Alabama?
Top-Quality Water Filtration Systems in Birmingham
Everyone wants and needs better water. Most homes in Alabama still use hard water. Not only is the use of hard water rough on pipes and other household appliances, but it is often not suitable for drinking.
Aqua Systems of Alabama can offer you a solution to this problem. We have been working in the area since 1999, helping to provide clean, soft water to our community.
With an Aqua System filter in your home or office, these worries can soon become a thing of the past. These systems can vastly increase the lifetime of structures and pipes in the home. Furthermore, the water is pure and fresh, giving it an incredible taste.
Call Aqua Systems of Alabama at (205) 383-3999 to learn more about the benefits of installing a water filtration system in your home!
Great Water Softeners, Even Better Service
Most water filtration companies are afraid to discuss pricing over the phone. It is their aim to set up a "water test" at your home, where they will send a commissioned salesperson to pressure you into buying on the spot. At Aqua Systems of Alabama, we do things a little differently.
Why choose our Birmingham water filtration systems?
9 out of 10 people who speak to us choose to do business with us.
We are Top Rated by HomeAdvisor.
We install state of the art water softening and filtration systems.
Our prices are the most competitive in the industry.
We are a locally owned and operated company.
We only use American-made components.
The business has earned a BBB A+ rating.
Our 7-year all-encompassing warranty includes parts, labor and service calls.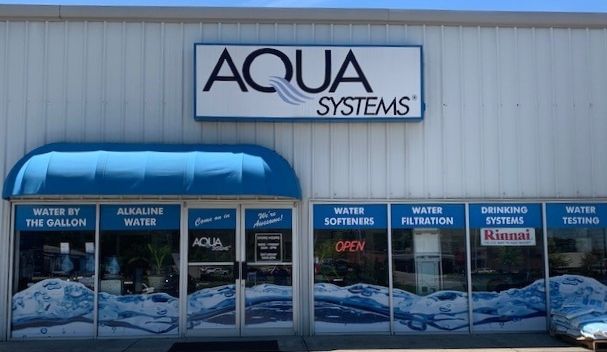 It is our goal to be an open and easy company to do business with. We are not shy of sharing our prices with you upfront, because the quality of our product speaks for itself. To learn more about how a Birmingham water filtration system can benefit you, call us at (205) 383-3999.