Superior Water Softener System in Alabama
SmartChoice™ Gen II High-Efficiency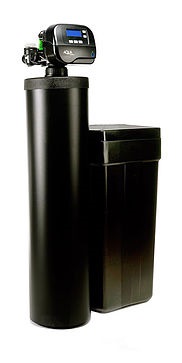 Are you interested in the installation or upgrade of your existing water softener system? At Aqua Systems of Alabama, we offer an advanced option known as the SmartChoice™ Gen II High-Efficiency. This system capitalizes on all the original advancements of the SmartChoice™ Gen II.
Along with these improvements, the high-efficiency system:
Reduces salt usage by 25 percent.
Reduces water usage by 65 percent.
Requires less electricity.
Environmentally-Friendly Water Softening System
The SmartChoice™ Generation II high-efficiency system is one of the most environmentally-friendly and cost-effective water softening systems in the world, making it extraordinarily popular. The increased energy efficiency, extra performance, and money savings all come with no sacrifice to water quality.
While most water conditioning systems on the market today were designed to be disposable after just a few years, the SmartChoice™ Gen II offers affordable and easy maintenance solutions, making it a long-lasting appliance that will provide you with clean, reliable water for years to come.
Providing Reliable Maintenance & Repairs
The SmartChoice™ Gen II water softener system is designed with longevity, durability, and effective operation in mind. However, like any other appliance, it will need to be repaired or maintained after some time.
While it may be years before you need your first service, maintenance is simple thanks to exceptional engineering that makes all components easily separated and exchangeable with the factory.
Some of the components are so simple to service, you can either handle them yourself or let one of our highly-trained technicians handle them for you. Our experienced whole home water system technicians can provide you with on-site service that produces precise results at an extremely low cost.
Smart Design Engineering
As technology has advanced, so has the SmartChoice™ system. The SmartChoice™ Gen II improves on past designs by implementing ultra-low power consumption technology (like auto display shutoff) and ways to maximize salt efficiency.
This innovative system is also a smart appliance, providing you with extensive, real-time information about water usage, full historical information on your usage, identifying water-use patterns, and even notifying you of plumbing leaks!
Other original features include:
Exchangeable components that separate easily
Patented Vortech™ technology extends life and performance of media bed
Lithium battery backup
Low salt alert
Failure to use salt alert
System malfunction alert
Non-corrosive materials on all parts
Regeneration based on water usage
Easy, low-cost service options
Only one moving part
Our Birmingham water softener system comes with an industry leading, peace of mind commitment warranty. This includes seven years on all parts, seven years in-home service policy, and a lifetime warranty on the resin and brine tanks.
SmartChoice Gen II HE Water Softener
$2,699.00
Monthly Payment Plans Starting at $46/month
1 Cubic Foot High Capacity Ion Exchange Resin
Includes Built In Bypass Valve
Basic Installation Included
Initial Salt Fill Included

*Labor warranty applies to Aqua Systems of Alabama installations.
*Monthly payment options are with approved credit.
See Aqua Systems of Alabama representative for details.